Gabriel Campero Durand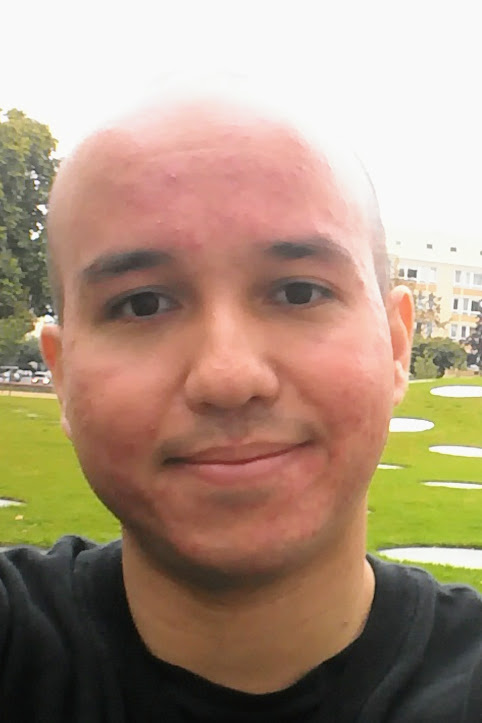 M.Sc. Gabriel Campero Durand
Institut für Technische und Betriebliche Informationssysteme (ITI)
AG Datenbanken & Software Engineering

Universitätsplatz 2, 39106, Magdeburg, G29-108
Gabriel Campero Durand is a PhD student and associated researcher at the Databases and Software Engineering group of the Otto-von-Guericke University of Magdeburg.
He received his M.Sc. degree in Data and Knowledge Engineering at the University of Magdeburg in 2017. Before his current role he worked with IBM Research, and IBM Cloud Availability Monitoring in Boblingen.
His research focuses on production-ready applications of AI techniques to data management, with a focus on deep reinforcement learning.
Abgeschlossene Projekte
COOPeR: Cross-device OLTP/OLAP PRocessing


Laufzeit: 01.09.2016 bis 30.06.2021

Heutzutage stehen Datenbanksysteme vor zwei Herausforderungen. Auf der einen Seite müssen Datenbanksysteme Online-Transaction-Processing (OLTP) und Online-Analytical-Processing (OLAP) kombinieren, um Echtzeitanalysen von Geschäftsprozessen zu ermöglichen. Die Echtzeitanalysen von Geschäftsprozessen ist notwendig, um die Qualität der erstellten Berichte und Analysen zu verbessern, weil aktuelle Daten für die Analyse verwendet werden an Stelle von historischen Daten,die in traditionellen OLAP-Systemen verarbeitet werden. Auf der anderen Seite, werden Computersysteme zunehmend heterogener, um bessere Hardware-Leistung bereitzustellen. Die Architektur wechselt hierbei von Computersystemen mit Single-Core- CPUs zu Multi-Core-CPUs unterstützt von Ko-Prozessoren. Datenbanksysteme müssen beide Trends berücksichtigen, um die Qualität der Systeme zu verbessern, um die Leistung zu erhöhen, und um sicherzustellen, dass Datenbanksysteme künftigen Anforderungen (z.B. komplexere Anfragen oder erhöhte Datenvolumen) genügen.Leider konzentrieren sich aktuelle Forschungsansätze, jeweils nur auf eine der beiden Herausforderungen, entweder auf die Kombination von OLTP und OLAP Workloads in traditionellen CPU-basierte Systeme oder auf Ko-Prozessor-Beschleunigung für einen einzigen Workload-Typ. Daher gibt es keinen ganzheitlichen Ansatz der beide Herausforderungen berücksichtigt. In diesem Projekt wollen wir beide Herausforderungen von Datenbanksystemen berücksichtigen, um eine effiziente Verarbeitung von kombinierten OLTP/ OLAP-Workloads in hybriden CPU/Ko-Prozessor-Systemen zu ermöglichen. Dies ist notwendig, um Echtzeit-Business-Intelligence zu realisieren. Die größte Herausforderung ist hierbei die ACID-Eigenschaften für OLTP und kombinierten OLTP/OLAP-Workloads in hybriden Systemen zu gewährleisten, und gleichzeitig eine effiziente Verarbeitung der kombinierten Workloads zu ermöglichen.
2023

---
2021

---
2020

---
2019

---
2018

---
2017

---
Learning-augmented (& production-ready) solutions for data management

Data partitioning
Join order optimitzation (cardinality estimation and plan-space search improvements)
...

Management of machine learning in production

Safety
Interpretability
Tooling
Curricula design and sample efficiency

Data management for ML

...

Network analysis